How do you feel about Butyloctyl Salicylate? And why is your product not JUST a sunscreen, but rather a year-round staple for skin health?
We asked the experts for their opinion on a controversial sunscreen ingredient and what makes their product stand out from the rest.
Tatiana Kononov
Chief Science Officer &
Master Formulator

"It is disingenuous to say that a product is 100% mineral sunscreen when it contains Butyloctyl Salicylate in the inactive ingredient list."
Ingredient Highlights
Proprietary Blend of 3 Peptides which work to increase hyaluronic acid synthesis, reinforce the dermal epidermal junction and increase collagen production for a firming and filling effect.
Unique antioxidant blend Epigallocatechin Gallate (EGCG) from Green Tea Extract, THD Ascorbate (Vitamin C), Ubiquinone (Coenzyme Q10) and Tocopherol & Tocopheryl Acetate (Vitamin E) help to provide antioxidant benefits against environmental stressors.
THD Ascorbate (Vitamin C) The most potent and stable form of Vitamin C to help brighten and even skin tone.
Epigallocatechin gallate (EGCG) The most powerful antioxidant of all green tea catechins which are polyphenols that provide strong antioxidant benefits.
Proprietary blend of extracts White Birch Extract, Yeast Extract and Plankton Extract enhance the skin and encourage overall skin health.
Squalane, Aloe Barbadensis Leaf Juice and Glycerin Hydrate and soothe skin for a plump and fresh appearance.
Boron Nitride A superior mineral that helps the skin appear and feel smoother, diffuses light and absorbs heat.
Dr. Carl Thornfeldt
Founder
"[Butyloctyl Salicylate] is cheap so it's in a lot of mass market products."
Ingredient Highlights
Zinc Oxide & Titanium Dioxide These two ingredients provide UV, IR and HEVL protection, and are key physical sunscreen ingredients.
Rice Bran Full of antioxidants, vitamins B and E, omega-6 fatty acids and natural emollients to hydrate and protect skin.
Rosemary Rich in antioxidants like carnosic acid and rosmarinic acid to protect skin. It has some antimicrobial properties and is also a skin conditioner.
Sunflower A rich source of fatty acids for skin health, including linoleic acid, to help the skin retain moisture and for improved skin barrier function recovery. It also contains antioxidant and anti-inflammatory properties.
Bisabolol (Candeia tree) Provides anti-inflammatory properties and helps soothe and calm the skin.
Apple Contains superior antioxidant and anti-inflammatory properties.
Argan Oil The oil from argan tree kernels contains oleic, linoleic, palmitic and stearic acids to act as an emollient for optimal skin conditioning.
Safflower Oil Rich in the key fatty acid linoleic acid to optimize skin barrier repair and anti-inflammatory benefits.
Fragrance Free, Non-Comedogenic, Sulfate Free, Paraben Free, Animal Cruelty Free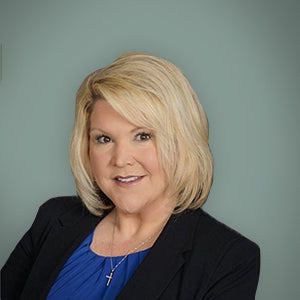 Melanie Timms
Senior Innovation &
Commercialization Manager
"While there is controversy in the sunscreen world over its ability to act as an UVB 'boosting ingredient' - it still serves primarily as a solvent for both pigments (iron oxides) as well as minerals like zinc or titanium dioxide."
Ingredient Highlights
Zinc oxide Natural mineral compound that works as a sunscreen agent by reflecting and scattering UVA and UVB rays
Titanium dioxide Natural mineral that works as a sunscreen agent by reflecting and scattering UV radiation
Ascorbyl palmitate (vitamin C ester) Antioxidant that reduces free radicals to help diminish the visible signs of aging
Sodium hyaluronate (Hyaluronic Acid) Humectant that attracts and retains moisture, improving skin feel and restores suppleness
Patricia Boland
VP of Research and Development
"Many people confuse butyloctyl salicylate with chemical sunscreens because they are so often used together, and because the compositional structure of butyloctyl salicylate is in the same family as some chemical sunscreen actives."
Ingredient Highlights
Lipochroman® A powerful antioxidant that helps prevent skin aging due to pollution and other environmental aggressors.
Vital ET™ This bio-available Vitamin E provides antioxidant support while helping soothe redness related to environmental, bacterial, and mechanical factors.
Phytomoist Provides hydration and improves overall suppleness of skin (4x more hydrating than hyaluronic acid).
Niacinamide Also known as Vitamin B3, it helps soothe skin, aid the skin barrier and balance sebum production.
InfraGuard Helps protect skin against the aging effects of infrared radiation (IR).
Bisabolol (chamomile extract) A soothing agent derived from chamomile oil that helps to calm and condition the skin.
Iron Oxides Helps protect skin from damage and photoaging caused by HEV light; also a cosmetic colorant.